Discover what Rayven can do

Download the brochure
The flexibility of our technology, speed of design-to-deployment, and pricing model makes our Dynamix platform and ready-to-deploy IIoT and Industry 4.0 solutions affordable for any business looking to embrace the opportunities that come with AI and IoT.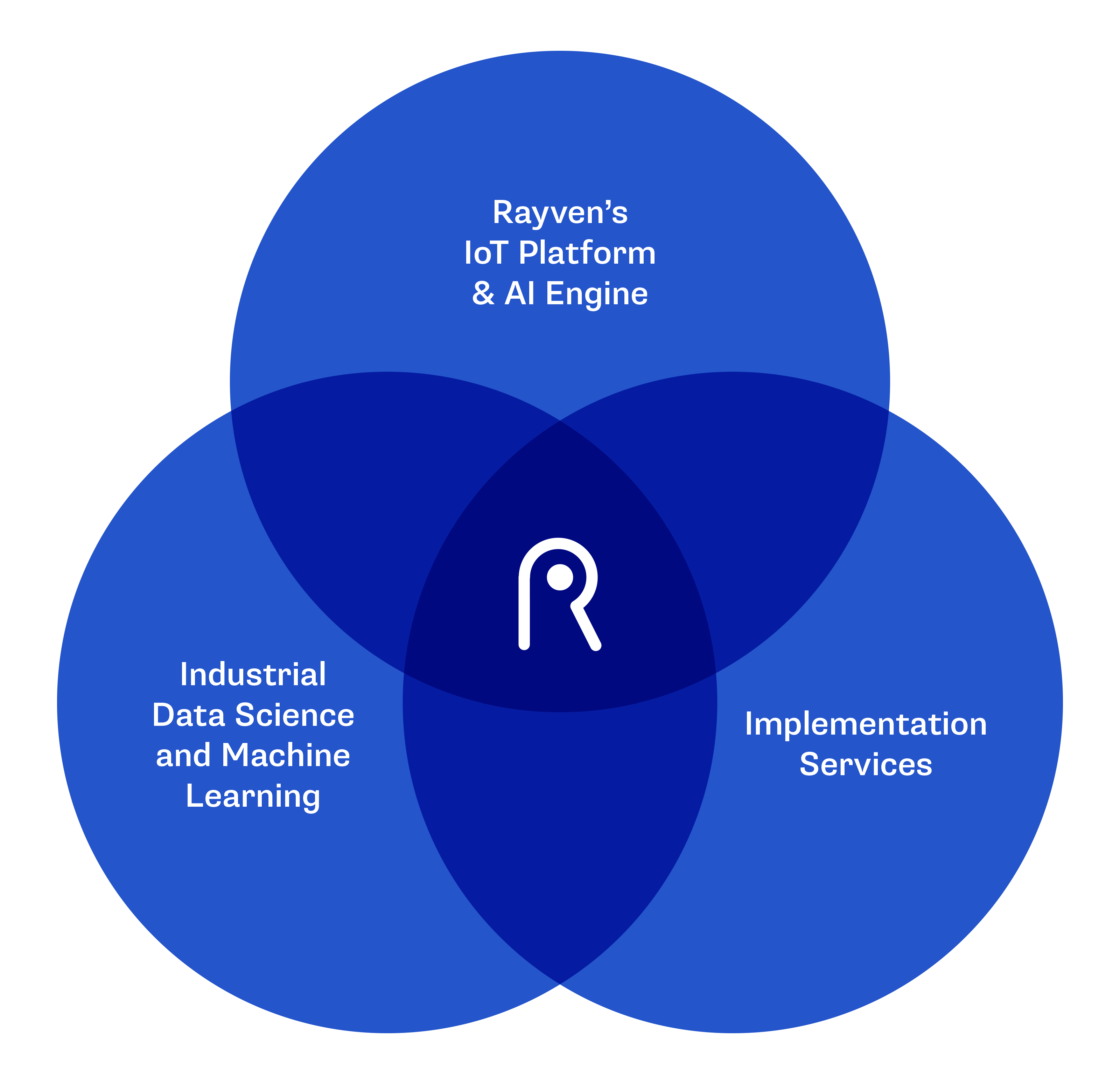 Why work with Rayven?
There are lots of reasons to work with Rayven over one of the numerous IIoT platforms and companies in the market, but top of them all is the capabilities of our platform and our team. It takes a technology stack and numerous disciplines to deliver a successful IIoT or Industry 4.0 solution, and Rayven has the skills and partners to deliver a brilliant solution for you whether it's one of our off-the-shelf solutions or something bespoke.

Robust, industrial-dedicated technology
The only fully-featured, all-in-one platform built for industry that combines data science, AI + IIoT abilities seamlessly.

Extreme interoperability
Our technology integrates with any machinery, systems, technologies and data stores to effortlessly create a real-time single source of truth.
One platform, multiple use cases
Get real-time monitoring, predictive maintenance, and AI-led productivity solutions – or anything else – in one platform.

Ready-to-deploy or create from scratch
Adopt ready-to-deploy solutions or create them yourself using easy-to-use, codeless interfaces.

Low cost
Works with what you have, pay only for what you use, and is the only Industry 4.0 platform you'll ever need.

Fast-to-deploy, infinitely scalable
Start with one device and a single solution, end with millions across hundreds.

SaaS-based, Edge-ready
Our technology doesn't require IT support, can be deployed anywhere, and supports Edge processing.

Enterprise security
Dynamix is built with security as a top priority, so our proprietary security architecture ensures data is secure at all points.

End-to-end services + 24/7 support
We can help you with data science and machine learning, solution design, build, deployment, scaling, optimization, plus provide 24 / 7 technical support.
Discover everything that Rayven can offer: download the brochure.
We work with industry-leaders to create brilliant, purpose-built IIoT & Industry 4.0 solutions, including:
























Rayven Partners
If you'd like the Rayven team to contact you to discuss partnership opportunities, email:
Rayven Sales
If you'd like the Rayven sales team to contact you to discuss a specific project or customer that you have, email: