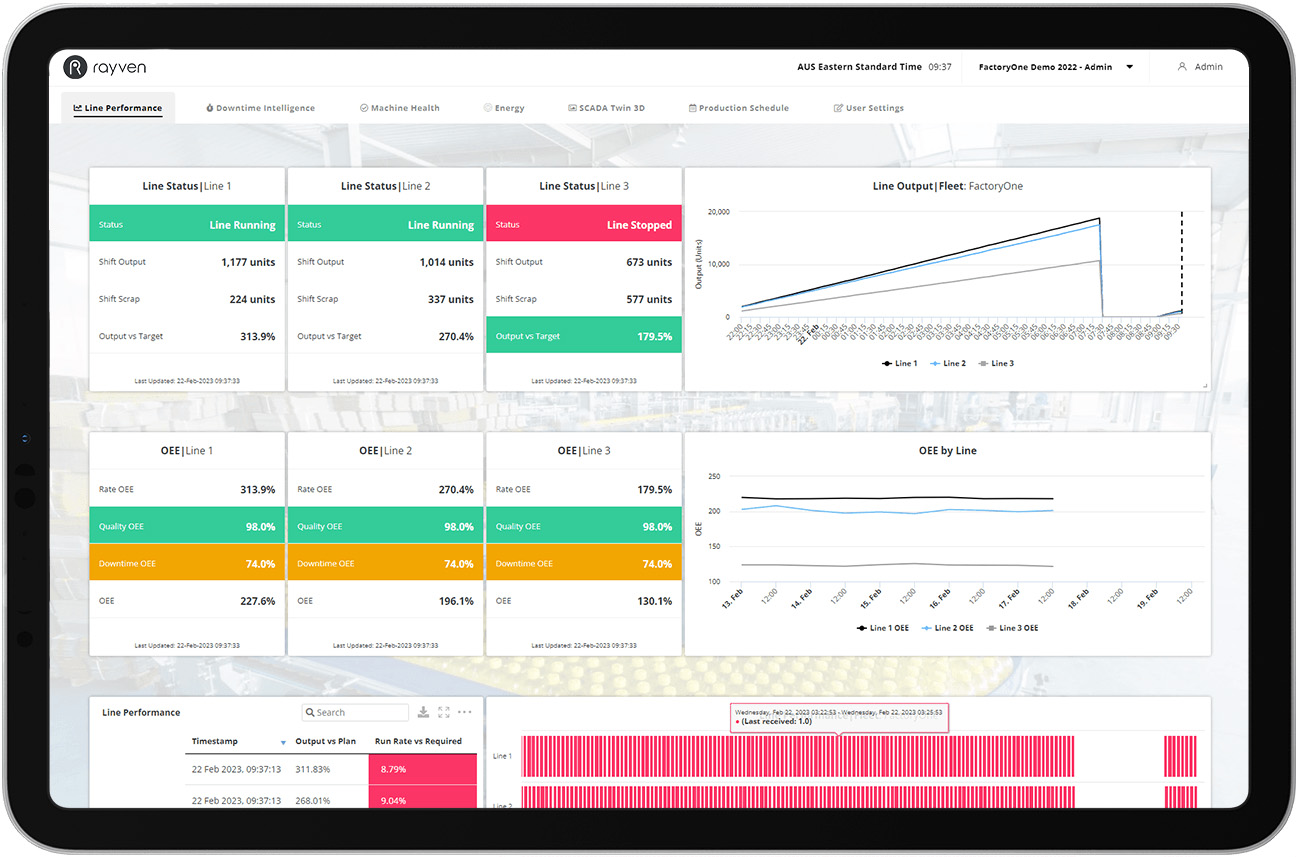 Get a free consultation
Start in weeks, affordably
Rayven's ready-to-go, cloud-based Environmental Intelligence solution will give you all the environmental monitoring abilities that you need in weeks, with no hidden-costs, all for a simple monthly fee. Find out more:

Air Quality Monitoring
Get real-time insights of air quality and ensure environmental compliance, reducing the risk of breaches and fines.

Noise Monitoring
Real-time noise monitoring enables you to ensure that you're operating within regulatory-defined levels and curfews.

Odor Monitoring
Operate efficiently and meet community demands with proactive odor monitoring and wastewater management solutions.

Dust Monitoring
Detection, assessment, and control of particulate matter allows you to reduce risk, stay on schedule and lower expenditure.

Water Monitoring
Detect and calculate the amount of chemical residue present in water at any moment via real-time analysis.

Predictive Maintenance
Intelligent asset monitoring allows you to predict and prevent failures, improving safety and efficiency.
Working with industry-leaders to create brilliant, purpose-built AI + IoT solutions for you:
























Rayven Sales
If you'd like the Rayven sales team to contact you to discuss your project, contact us.
Rayven Partners
If you'd like the Rayven team to contact you to discuss partnership opportunities, contact us.