Improve efficiency, lower costs and reduce waste,
simply
.

Water is critical to many industrial and commercial processes, with the real-time monitoring and management of it often a challenge.
Our Water Management & Quality Monitoring IIoT and Industry 4.0 solutions can make this simple, providing your with real-time detection of leaks, ongoing water quality readings, pump and compliance monitoring, as well as an ongoing assessment of maintenance needs.
Rayven: monitoring + control in one place

.
Using our Dynamix all-in-one data, AI + IoT platform, we integrate your existing systems and machinery to provide your organization with a real-time single source of truth for individual assets, sites or your entire business' performance.

Our solutions are ready-to-go and quickly deployed on to your Dynamix; providing you with all the asset monitoring and utilization insights that you need today, as well as the ability to develop your platform utilizing its inbuilt, codeless Machine Learning engine, AI Dynamix, to predict, optimize and improve into the future.

Water Usage
Compliance
Monitor the continuous flow of water to ensure that you are compliant and always adhering to water usage regulations.

Water Quality
Monitoring
Get real-time insights into the quality of water and get alerts on pollution, dumping and chemicals breaches.

Pumphouse & Flow Monitoring
Monitor flow, pump output and water availability to monitor performance in real-time, identify problems, and find efficiencies.

Water Level
Monitoring
Learn your usage and identify when there's a problem. Control pumps, identify trends, get alerts and monitor multiple sources.

Remote Water
Control
Monitor and control your water assets remotely, switching them on and off as needed manually or automatically based on rules.

Water Leak
Detection
Monitor the flow of water and, based on changes in pattern behaviour, get alerted on potential leaks in real-time.
Our Water Management & Quality Monitoring IIoT and Industry 4.0 solutions can:
Lower cost of maintenance
-8%
Increase resource utilization
+9%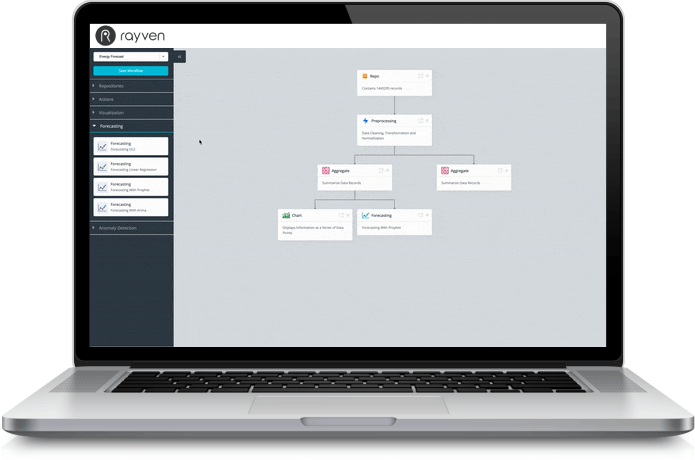 Get a free consultation.
Start in weeks, affordably

.
Rayven's ready-to-go, easy-to-use IIoT and Industry 4.0 solutions will give you all the abilities you need, plus much more, in weeks with no hidden-costs. Find out more:

Featured solution:




I4 Water

.
I4 Water is a complete operational + strategic solution that delivers transparency, efficiencies and optimizations.
I4 Water is a complete solution for both those in the field and the boardroom.
I4 Water enables you to monitor network, sustainability, and asset performance in real-time; track demand and weather forecast; improve maintenance regimes; seize efficiencies; utilize predictive analytics to model future needs; reduce energy demands; and much, much more.
I4 Water delivers real business outcomes:
Reduces machinery downtime and energy costs, enables you to identify risks + improve maintenance regimes

.
Capture, collect + display all your key metrics in one place in real-time to enable better, faster decision-making

.
Get easy, 1-click reporting against key sustainability frameworks + business objectives

.
Model scenarios, forecast outcomes + explore performance optimization pathways that deliver on the bottom-line

.
Download

our brochure.
Discover what makes Rayven's technology, data science and industrial expertise world-leading and how your business can benefit from it.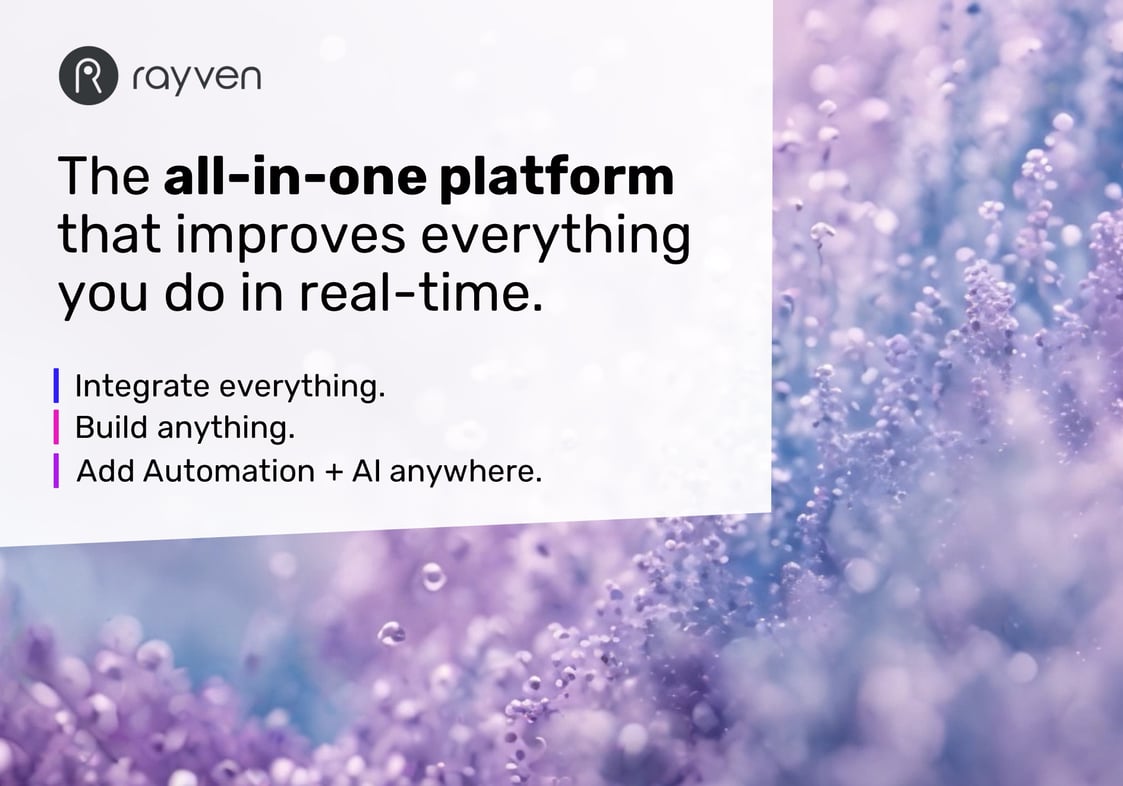 Discover some of Rayven's Water Management & Quality Monitoring IIoT and Industry 4.0 solutions' case studies:
Pump Monitoring & Predictive Maintenance
Wastewater pumping stations are an intrinsic part of the sewerage network, raising water from gravity-fed pits to transmit over long distances. As such, they are often located in urban areas, operate regularly and can quickly cause problems when they fail. Read More.
Waste Water Condition Monitoring, Energy Efficiency & Predictive Maintenance
Find out how our IIoT and Industry 4.0 solution helped reduce energy consumption and equipment downtime via intelligent maintenance schedules at our customer's waste processing centers. Read More.
Greenhouse Management, Monitoring & Yield Optimization
The rapid growth in demand for non-traditional crops, as well as ongoing demand for fresh fruit and vegetables year-round, has created opportunities for greenhouse farming, but has also placed pressure on delivery, costs and product quality. Read More.

Robust, industrial-dedicated technology
The only fully-featured, all-in-one platform built for industry that combines data, AI + IoT abilities seamlessly.

Extreme interoperability
Our technology integrates with any machinery, systems, technologies and data stores to effortlessly create a real-time single source of truth.

One platform, multiple use cases
Get real-time monitoring, predictive maintenance, and AI-led productivity solutions – or anything else – in one platform.

Ready-to-deploy or create from scratch
Adopt ready-to-deploy solutions or create them yourself using easy-to-use, codeless interfaces.

Low cost
Works with what you have, pay only for what you use, and is the only Industry 4.0 platform you'll ever need.

Fast-to-deploy, infinitely scalable
Start with one device and a single solution, end with millions across hundreds.

SaaS-based, Edge-ready
Our technology doesn't require IT support, can be deployed anywhere, and supports Edge processing.

Enterprise security as-standard
Dynamix is built with security as a top priority, so our proprietary security architecture ensures data is secure at all points.

End-to-end services + 24/7 support
We can help you with data science and machine learning, solution design, build, deployment, scaling, optimization, plus provide 24 / 7 technical support.
Our Dynamix platform + IoT solutions integrate with anything

,

including: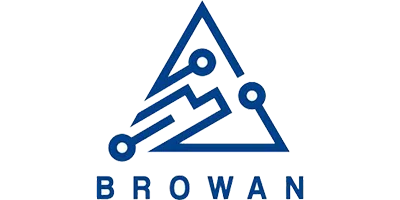 Rayven Sales
If you'd like the Rayven sales team to contact you to discuss your project, contact us.
Rayven Partners
If you'd like the Rayven team to contact you to discuss partnership opportunities, contact us.