Get complete transparency, predictability and utilize AI +IoT solutions to find optimizations, simply

.

AI + IoT solutions give you real-time data, information, and new ways of improving your business. The right information can make any supply chain run better and improve efficiency, but end-to-end processes can take optimization to a new level altogether.

Gathering and processing the data in real-time utilizing combined AI + IoT solutions will shorten your decision times and enable you to react rapidly to all the unexpected changes that happen on a minute-by-minute basis.
Rayven: monitoring + control in one place.
Using the Rayven AI + IoT platform, we can integrate your existing systems and real-time monitoring equipment to provide your organization with a single source of truth for individual assets, sites or your entire supply chain's performance.

Our solution is ready-to-go and can be quickly deployed; providing you with all the monitoring, management, tracking and utilization insights that you need today, as well as the ability to develop your platform utilizing its inbuilt, codeless Machine Learning engine, AI Dynamix, to predict, optimize and improve into the future.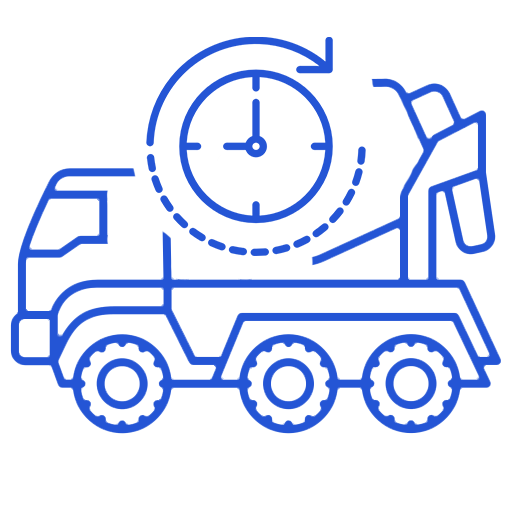 Increase Vehicle Up-time
Continuously monitor CANBus and OBDII data, along with speed, load to understand how each vehicle is being driven. Compare that with maintenance information to aid in proactive maintenance planning.

Monitor Storage Conditions
Don't rely solely on the results of a temperature logger that's read when a consignment is opened. Have complete end-to-end monitoring and traceability of conditions.

Monitor Driver Efficiency & Safety
Your drivers make decisions about their load and how they drive to the conditions. By understanding actual vehicle performance, you can make targeted decisions about driver training and management.

Streamline Goods Movement
Understand which routes, days, customers, or drivers tend to be delayed so that you can make informed decisions about interventions.

Administer Goods Immediately
Verified tracking allows you to validate exactly when goods arrive. Use that information to trigger follow-on tasks such as supplier payments or onward shipping requests.

Predictive Maintenance
Intelligent asset monitoring allows you to predict and prevent failures, improving safety, asset lifespan and efficiency.
Measurable outcomes for your supply chain to:
Lower cost of maintenance

-10%
Lower cost of ownership

-5%
Single source of truth from start to finish.
Use real-time data, machine learning and data science to better manage your assets and suppliers in Rayven's Supply Chain, Transport & Logistics AI + IoT solutions.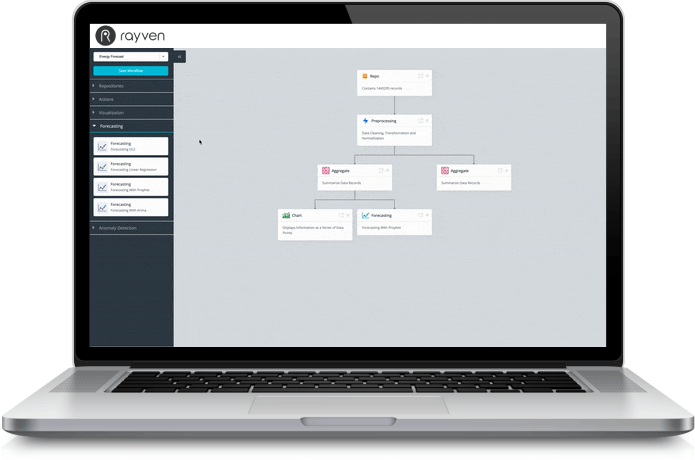 Get a free consultation.
Start in weeks, affordably.
Rayven's ready-to-go, easy-to-use solution will give you all the abilities you need, plus much more, in weeks with no hidden-costs. Find out more:
Discover some of Rayven's Supply Chain Tracking and Optimization AI + IoT solutions' use cases:
Improving Supply Chain Performance
If you can better track your supply chain, you can understand points of failure, the reasons for them, or better still - react to issues in real-time before they become a problem. This is what our AI + IoT Supply Chain Performance solution will enable you to do. Read More.
Vehicle Fleet Management & Optimization
Any organization with yellow goods and fleets of vehicles depends on maximizing their utilization, reliability and safety for ultimate business success. When they're always in motion and downtime is the enemy, IoT is the answer to optimizing their use. Read More.
Truck Health, Predictive Maintenance & Compliance Fleet Monitoring
The trucking and logistics industry is under tremendous pressure to improve quality and performance under stringent environmental and safety regulations, whilst also becoming more competitive. Read More.
Cold Storage Monitoring, Compliance & Energy Efficiency
Discover how our IoT solution enabled our customer to better monitor their cold storage environment, ensuring that their products are stored at the correct temperatures and that they comply with food storage regulations, both during storage and in transport. Read More.

Easy-to-use
The Rayven platform utilizes drag-and-drop builders, dashboards and an intuitive user interface to make your solution simple to configure, use and adjust.

Integrate anything
Highly-flexible, you can adjust and incorporate devices, data flows and other systems at will, so that you have everything that you need in one place. Read more.

Low cost
Get started quickly and affordably, without long development and deployment times. With ready-to-deploy solutions and known annual costs, there are no surprises.

Enterprise security
Security was front of mind when we developed the Rayven platform. With unique features and proprietary security architecture, you're secure across your solution. Read more.

Future-proofed
The Rayven platform has all the Machine Learning and AI abilities that you need to incorporate additional use case and create an Industry 4.0 solution over time. Read more.
Amazing support
Our technical and data teams not only help you to quickly configure and implement your solution, but then run it, too with 24 / 7 / 365 support.
Working with industry-leaders to create brilliant, purpose-built AI + IoT solutions for you:
























Rayven Sales
If you'd like the Rayven sales team to contact you to discuss your project, contact us.
Rayven Partners
If you'd like the Rayven team to contact you to discuss partnership opportunities, contact us.