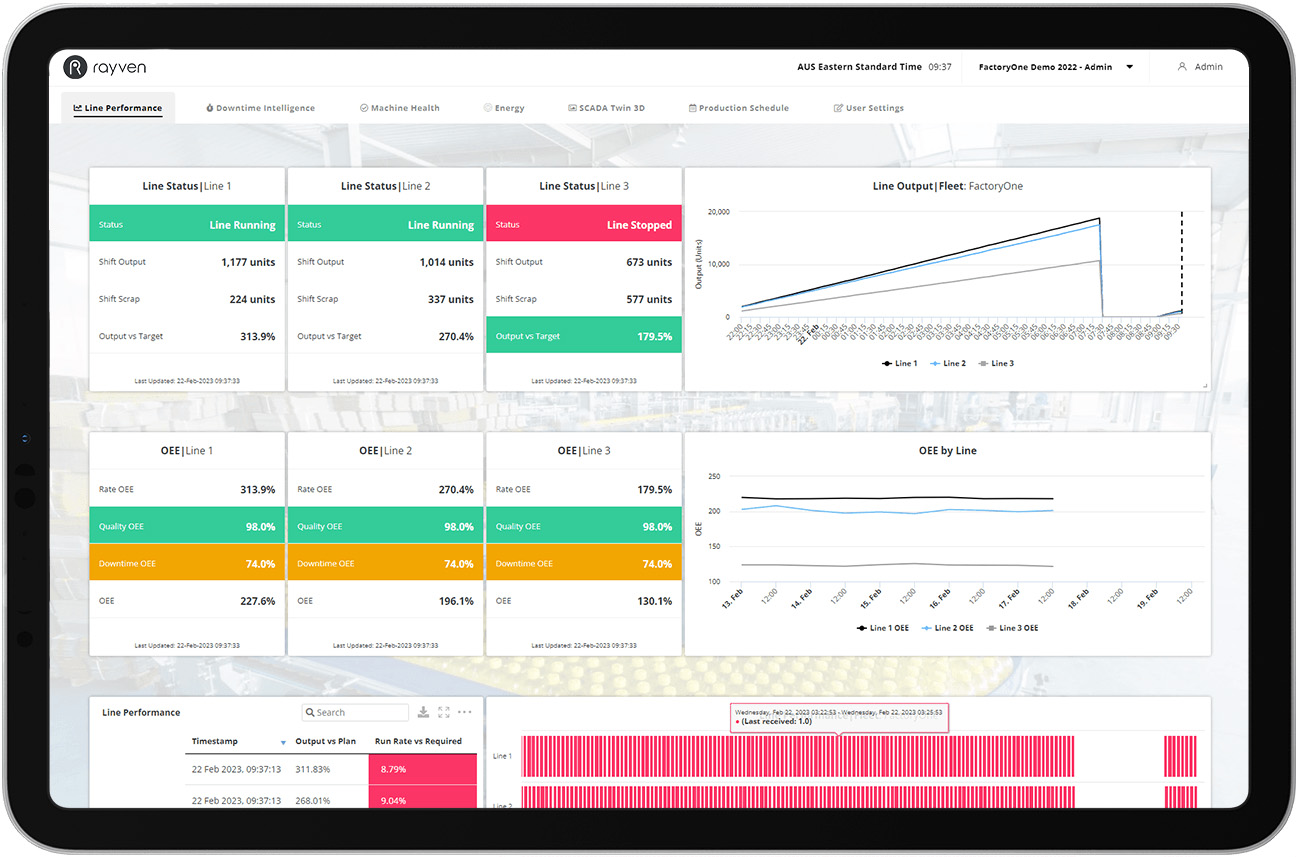 Get a free consultation
Start in weeks, affordably
Rayven's ready-to-go, cloud-based Advanced Water Intelligence solution will give you all the monitoring abilities you need, plus much more, in weeks with no hidden-costs. Find out more:

Water Usage Compliance
Monitor the continuous flow of water to ensure that you are compliant and always adhering to water usage regulations.

Wastewater Monitoring
Get real-time insights into the quality of water and send instant alerts on pollution, dumping and hazardous chemicals and materials.

Water Meter Monitoring
Monitor in real-time the flow rate of water across thousands of water meters and detect water saving opportunities.

Water Level Monitoring
Learn your water usage and identify when there's a problem. Control pumps, identify trends, get low-level alerts and multiple tank monitoring.

Remote Water Control
Monitor and control your water assets remotely, switching them on and off as needed, either manually or automatically based on rules.

Water Leak Detection
Monitor the flow of water and, based on changes in pattern behaviour, get alerted on potential leaks in real-time.
Working with industry-leaders to create brilliant, purpose-built AI + IoT solutions for you:
























Rayven Sales
If you'd like the Rayven sales team to contact you to discuss your project, contact us.
Rayven Partners
If you'd like the Rayven team to contact you to discuss partnership opportunities, contact us.