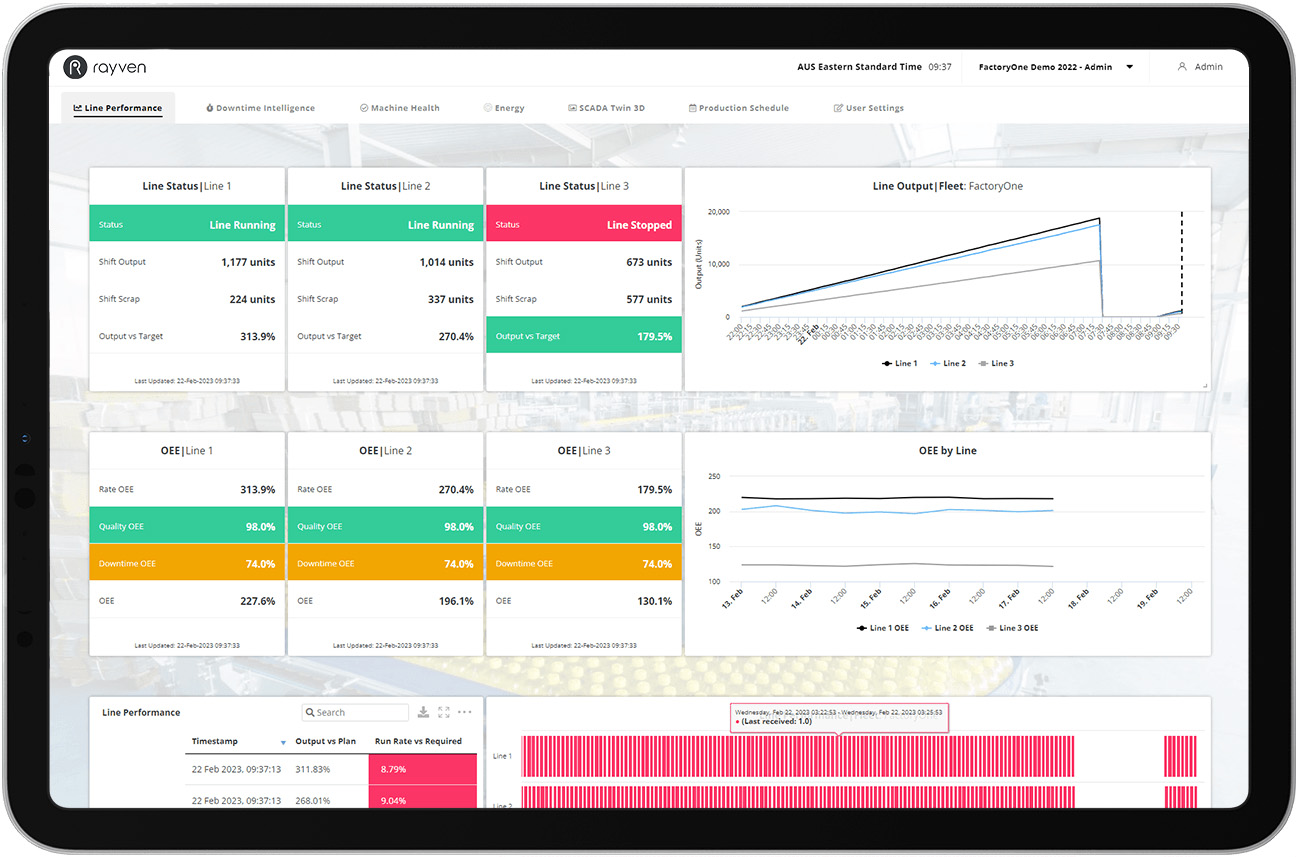 Get a free consultation
Start in weeks, affordably
Rayven's ready-to-go, cloud-based Advanced Farming Intelligence solution will give you all the monitoring abilities you need, plus much more, in weeks with no hidden-costs. Find out more:

Irrigation Optimization
Continuously monitor the water available at the roots of plants and optimize watering to the level required at any moment.

Livestock Tracking
Leverage real-time precision livestock data to track and monitor the health and location of your livestock and be alerted when issues happen.

Soil & Weather Monitoring
Utilize the power of real-time soil and weather condition data to improve crop conditions, reduce costs, and create more efficient farming decisions.

Vehicle Tracking
Monitor your assets remotely, identify maintenance needs, get alerts of unauthorized movements, and improve utilization and efficiency.

Yield Optimization
Decrease the chances of crop damage and optimize productivity based on real-time data from weather forecasts and sensors.

Water Level Monitoring
Learn your water usage and get alerted if there is a leak. Control pumps, monitor water tanks, identify trends and get low level alerts.
Working with industry-leaders to create brilliant, purpose-built AI + IoT solutions for you:
























Rayven Sales
If you'd like the Rayven sales team to contact you to discuss your project, contact us.
Rayven Partners
If you'd like the Rayven team to contact you to discuss partnership opportunities, contact us.